We have launched a new & improved website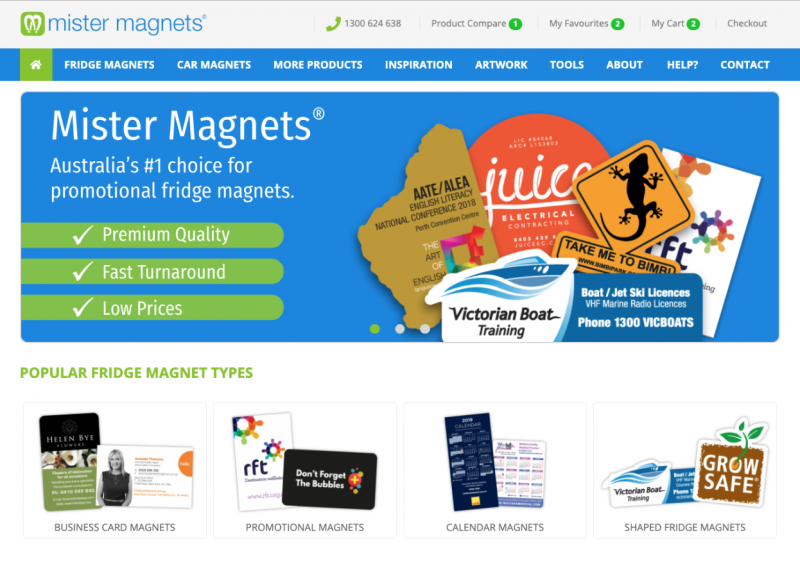 After four whole years of testing and hearing your feedback, Mister Magnets® has decided to retire the old and build a newer, faster and easier website to help compliment our back end proofing system and lightning production capabilities.
The new site was designed with three general ideas in mind:
Make it easier for users to find the products they are looking for
Provide users with more useful tools to help them decide what they want to get
Make more information available to users to streamline their customer experience
Following this upgrade, veteran users of the old Mister Magnets® website have much to look forward to. We have kept the features you have told us you find easiest to use like our Instant Quote Wizard, now even easier to find the price of the product you are looking for, as well as added a plethora of new features to further improve your user experience.
We also revisited the overall layout of the site. A lot of feedback we had related to the inability to find certain types of magnets, namely Rounded Corner Fridge Magnets and Shaped Car Door Magnets. Now you can view all of our products from a single page and filter them down to the size, style and cut type you are after with ease.
We have also introduced advanced sorting, which will allow users to sort by variables such as Production Time, so that if you need your Fridge Magnets manufactured fast, they are ready and at your fingertips.
Of course, one of the new additional features is this blog itself. We will be using this to communicate with you about site upgrades, new product offerings, information about magnets and industry news so that you can stay updated and ultimately get the most out of us and your promotional marketing campaign. Alternatively if you prefer, you can subscribe to our monthly newsletter.
We are fairly confident in the integrity of the new site, but as with any new software or systems upgrade, we will be closely monitoring the new site for any bugs or faults. While it will be unlikely, if you do come across any problems, please let us know so we can jump on it ASAP.
Also, if you have any feedback or suggestions for new products or website features, please feel free to reach out to us. We are all ears and would love to hear what you have to say.
Thanks for reading and we hope you will be able to make your message stick with our new site! Feel free to comment or share below.